March 31st, 2012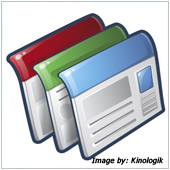 Many SMEs have adopted technology that allows employees to collaborate on different projects. Until recently it was a bit of a chore to work together, but companies like Google have been working to fix that. With Google Docs, employees can jointly write, edit and change documents in real time. With Google Plus, employees can "hangout" via video conferencing. A recent update to Google Plus has brought Google Docs and Google Plus together.
Google has been great at developing apps that promote teamwork. Until recently, many of the apps focused on one type of collaboration - e.g., Google Docs allows users to work together via chat and instant updates. It allows multiple users to edit the same document at the same time, however, unless you are sitting beside the involved team members, it is a bit hard to effectively communicate. A recent update to the Hangout feature of Google Plus, Google's social networking medium, now allows users in the same Hangout to work together on a Google Doc.
Think of this as one of the closest things to face-to-face meetings. We can now see each other as we work on the same document, meaning we'll be able to read people's faces to gauge what their comment means - a notoriously hard task when we can't see a person's face.
How to Team Up with Hangouts When you need to work together on a project, simply start a Hangout on Google Plus, wait for everyone to show up and press the "Docs" button, on the top left of the window. You will be able to choose to start a new project, or open an existing document. A modified Google Docs window will open, with all the Hangout members at the bottom of the window. All the functionality of Google Docs will be available. Be sure that when the Hangout is finished to click the "Share" button on the Doc, to ensure it is shared with all the necessary members.
With this update, it's even easier to work as a team on projects without the need for your colleagues to be in the same room. If you would like to learn more about Google Docs, Google Plus or other Google Apps, give us a call, we are more than happy to help.

Published with permission from TechAdvisory.org.
Source.